Different conformity assessment requirements between the NFPA 2112 and NFPA 70E standards can make the testing process confusing for those working with Industrial Flame Resistant (FR) and Arc Rated (AR) products. Different questions arise while offering products for these 2 applications. So, it is important that we understand few points related to these norms:
What is each standard used for?
Does meeting one standard mean my garment meets the other?
The fabric passes all the tests for NFPA 2112. Can a garment be labelled as NFPA 2112 compliant with this?
Being a garment manufacturer if we use compliant and certified components, are we compliant to these norms?
Hazards explained: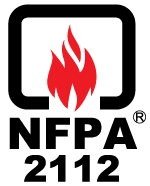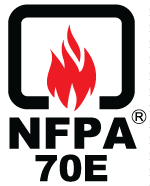 NFPA 2112 is a standard on Flame-Resistant Clothing for Protection of Industrial Personnel Against Short-Duration Thermal Exposures from Fire. This norm is majorly used for risk associated with the fire accidents in the Petro-chemical, Oil and Gas industries.
NFPA 70E is a standard for clothing used as Protection from the Thermal Hazards of an Electric Arc. This is primarily associated with risks at electrical installations in various industries.
Though these hazards are similar as they are both industrial hazards of accidental exposure, however, it is important to understand that compliance with one standard does not necessarily mean compliance with the other. To market products for each hazard, clothing material must be tested & certified for each hazard separately.
Testing and Conformity Assessment:
NFPA 2112 certification assessment is relevant to both components like fabric, trims, accessories and also to the finished garments. Which means, not only the components but each garment also must be evaluated by the Certification Body for compliance to this norm.
For NFPA 70E / ASTM F1506, most of the requirements are based around the fabric. There are a few additional testings for the garments, but there is no legal requirement to test a finished garment.
Further, different conformity assessment processes are used by each standard; in other words, how the manufacturer or a third-party deems a product to be compliant.
Self-Declaration by the Manufacturer under NFPA 70E:
NFPA 70E is a self-declaration standard. This means that a manufacturer can test fabrics with an accredited lab and declare a product to be compliant and label them accordingly. The testing required for NFPA 70E is majorly briefed by the standard ASTM F1506, which defines series of testings to be done on the fabric. No third-party audits are required to be conducted at the manufacturers end for production compliance to this norm.
There is no requirement in the U.S. market to test a finished garment for the electric arc hazard. Though some manufacturers globally choose to do this as due diligence and evaluate the garments under ASTM F2621 standard.
If a manufacturer is labelling a product compliant to NFPA 70E and ASTM F1506, it is their responsibility to maintain the data proving compliance with the standard and to issue declaration of conformity for each product, accordingly.
Third-Party Certification Must for NFPA 2112:
NFPA 2112 requirements are more stringent and third-party assessments are involved in testing and certification of products for use. To be compliant to this norm, a third-party lab accredited to ISO 17025 with NFPA 2112 included in their scope must certify your products. Underwriter's Lab (UL) and the Safety Equipment Institute (SEI) in U.S. are certified labs to approve products for this norm.
Testing of fabric alone is not sufficient to label compliance to NFPA 2112 requirements. All components – trims and accessories used in the garment should be tested individually by a third-party lab for the requirements of NFPA 2112. While using certified components does simplify the process, third-party certification is still required at the garment level. Therefore, it is mandatory that all garments should be assessed by the 3rd party lab for the design and test requirements. Only after successful clearance from the lab, the garments can be placed in the markets as fit for use to these norms.
NFPA 2112 also requires regular site audits by the 3rd party lab to the manufacturer's site to check product compliance. The auditors would check the traceability w.r.t. materials used in the certified products. They can even send random samples to the lab for evaluation, thus ensuring strict vigil for the correct product being offered to the market.
While the process is stringent, the end result is that upon completion of the process, the manufacturer is permitted to label the product with the certifying lab's trademark like UL on each product.  The certifying lab also maintains an online listing of all certified products and components with their manufacturers name in the public domain on their websites. This is a very helpful tool for the buyer to verify a manufacturer and product compliance to the NFPA 2112.
ISO 9001:2015, assessment to Quality Management is not required for the manufacturers to declare their product compliant to the above norms. However, the buyers for these high-risk products should assess the credibility of the manufacturer and ensure that the quality management system as per ISO 9001:2015 is in force at the point of production.    
Tarasafe is an ISO 9001:2015 certified company producing protective clothing tested by third party labs in US and Europe and ensures complete traceability of raw material used in the final garments, thus ensuring quality consistency in each supply.  
Please get in touch with our Marketing team at info@tarasafe.in for more information on our compliant products and to get offers as per your needs.